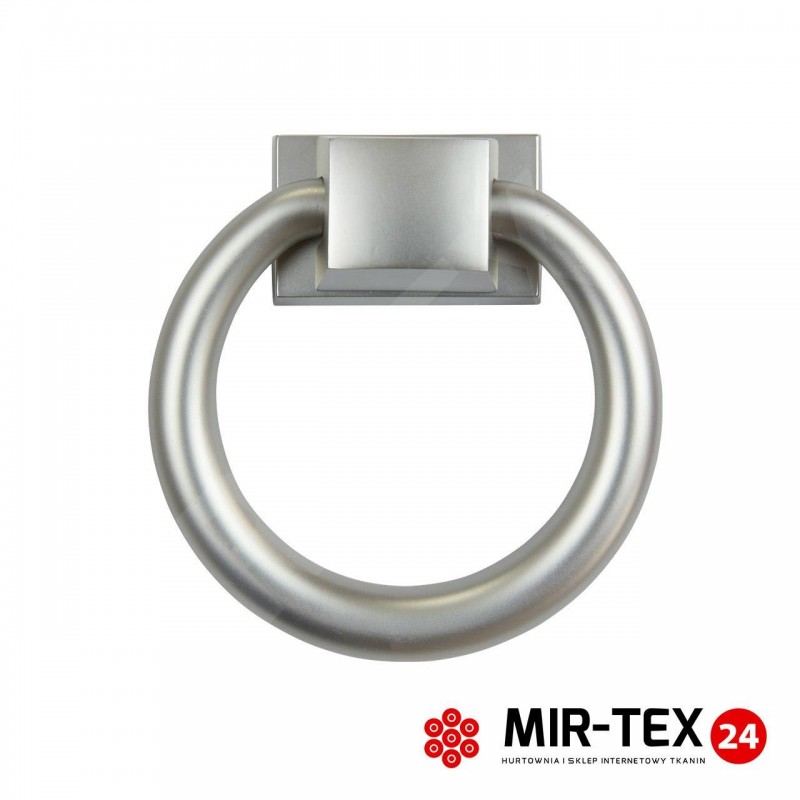 Kołatka kółko satyna KM 4201
Ten produkt nie jest już dostępny.
Data dostępności:
Opis
Kołatka kółko satyna KM 4201 to stylowy dodatek do mebli tapicerowanych oraz twardych. W przypadku mebli tapicerowanych najchętniej wybierana jest jako ozdoba krzesła tapicerowanego – nadaje mu eleganckiego stylu! Natomiast w przypadku mebli twardych doskonale sprawdzi się jako uchwyt przy komodzie lub skrzyni.
Kołatka KM4201 dostępna jest w kolorze satynowym – jest to kompromis pomiędzy wykończeniem matowym, a mocno połyskującym. Kołatka została wykonana z wysokiej jakości komponentów co zapewnia jej wytrzymałość oraz odporność. Średnia kółka, które występuje w kołatce to 10 cm, a przestrzeń wewnętrzna 7,5 cm.
Dane techniczne
| | |
| --- | --- |
| Średnica kółka | 10 cm (wewnętrzna 7,5 cm) |
| Wymiary mocowania | 5,5 x 3,5 cm |
| Kolor | satyna |
| Materiał | metal |
7 produktów z tej samej kategorii